Santhi Children Home
graduation project / 2017
Techniche Universität München

Sri Lanka has been ravaged by a long-lasting and bloody civil war, due to ethnic tensions between the Buddhist Sinhalese majority and the Hindu Tamil minority.
The conflict cost thousands of lives and hundreds of thousands of civilians and especially children were displaced.

Due to the wish of the Buddhistic monks of the Sri Bodhiraja Foundation, an orphanage was designed, planned and realized by students of the Technical University Munich.



The core of the design can be seen in the protective circular shape of the building, which provides a secure feeling of a new home.
At the same time this allows to communicate with the landscape around due to its three community areas which structure and reconnect the building with its surrounding.

The huge slope of about 3,5 meters difference of height allowed the design to provide also a view on the Sri Pada, the holy mountain also known as "Adams Peak", from the upper part of the building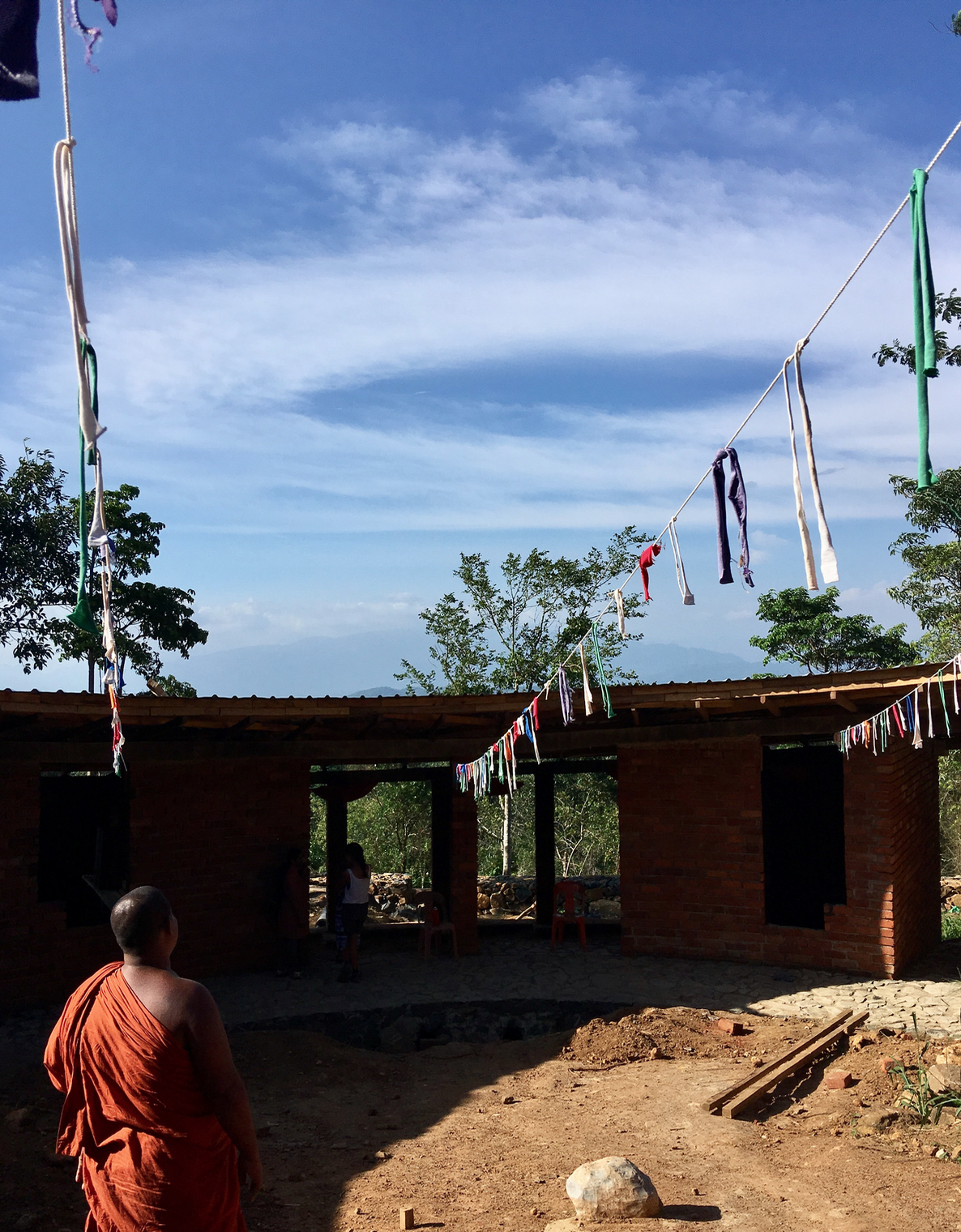 After 8 months of designing and planning, our team travelled to Sri Lanka to start the construction of the building in August 2017.
The construction succeeded within eight weeks and was concluded with the completion of the roof and the development of one window prototype.

After a ceremony followed by a party with the surrounding villagers, local supervisors and workers were left with instructions for the completion of the interior. The orphanage opened in August 2018 and accomodates around 25 children.